Our son Tyler was an eighteen year-old college freshman attending Western Connecticut State University (WestConn) when he was killed in a car accident on October 22, 2021. He and two friends, from the lacrosse team, got into an accident a mile from our house on their way to grab lunch. It is our hope that sharing our son's story and can inspire others to live every day like it's their last, just as Tyler did.
Those who spent even 5 minutes in Tyler's presence saw how he lived every day as a celebration of a life lived to its fullest. Tyler would want us to remember he lived always having the time of his life whether it was at home with his family, out with the friends, or on the athletic field. In his younger years, Tyler was involved with many sports including soccer, basketball, and even dabbling in football in high school. His true love, however, was lacrosse.
While it is inconceivable that Tyler has died at such a young age, he loved big and fit a lot of fun into his short life! and living each day to its fullest.
From an early age Tyler was known for his huge beaming smile that would light up every room and his ability to see the best in those around him.
He could find fun in any situation, entertaining those around him with his goofy sense of humor and ability to entertain those around him whether it was his early skits on musically or stealing a dance floor at weddings and family events.
When Tyler was young a neighbor asked him if he had any siblings, he responded in his 11-year-old sarcasm, "Yeah… two sisters… and I'm stuck right in the middle of them!" What he didn't say at the time was he would not have it any other way. He was both the best little brother and big brother around, fiercely protective of his sisters. He loved his middle spot in the family and was affectionately called "the gate keeper" as he was always keeping the peace. His mantra became "Mom, It's all good!"
When he was young, he liked to stay close to home and the yard would often be full of neighborhood kids. He was outside all day, every day not even wanting to stop to go in to eat. As he grew older the gang of neighborhood friends entwined with his friends from school and the teams he played on. The yard was always full of activity with basketball, football, soccer, lacrosse, in the pool on hot days or simply hanging out.
As he gained confidence and independence, he embraced the world around him. There was no holding him back.
We'd laugh and say he had a more active social life than the rest of the family combined but we didn't mind knowing how blessed he was to have the friends in his life; friends who truly were his family.
When in his head and heart Tyler decided he wanted to pursue lacrosse in college, he kept it to himself, reaching out to coaches and didn't tell us until he realized it could be a reality. He was humble and modest about his skill on the lacrosse field and never wanted to come off as bragging. As the acceptance letters started to come in, he said "it's all good mom."
Every parent knows the day may come when their child may leave home for school. It became easier to accept as we realized how excited he was for this next adventure, and we were at peace with his leaving. Tyler headed off to college saying, "see you at Thanksgiving!" We are so thankful for the opportunities we had to visit him at school and experience his new life through his eyes. Very quickly Tyler fell in love with WestConn and his Litchfield Hall family, embracing his new lacrosse team brotherhood, making many new friends while keeping his friends from home close saying he "was tight with it". He was so amazed he had found another team that mirrored the values, coaching style, and spirit of his Bacon Team. While Tyler was away the last 2 months, his bond with his family only grew stronger, keeping up on snapchat, facetime and would always return a text.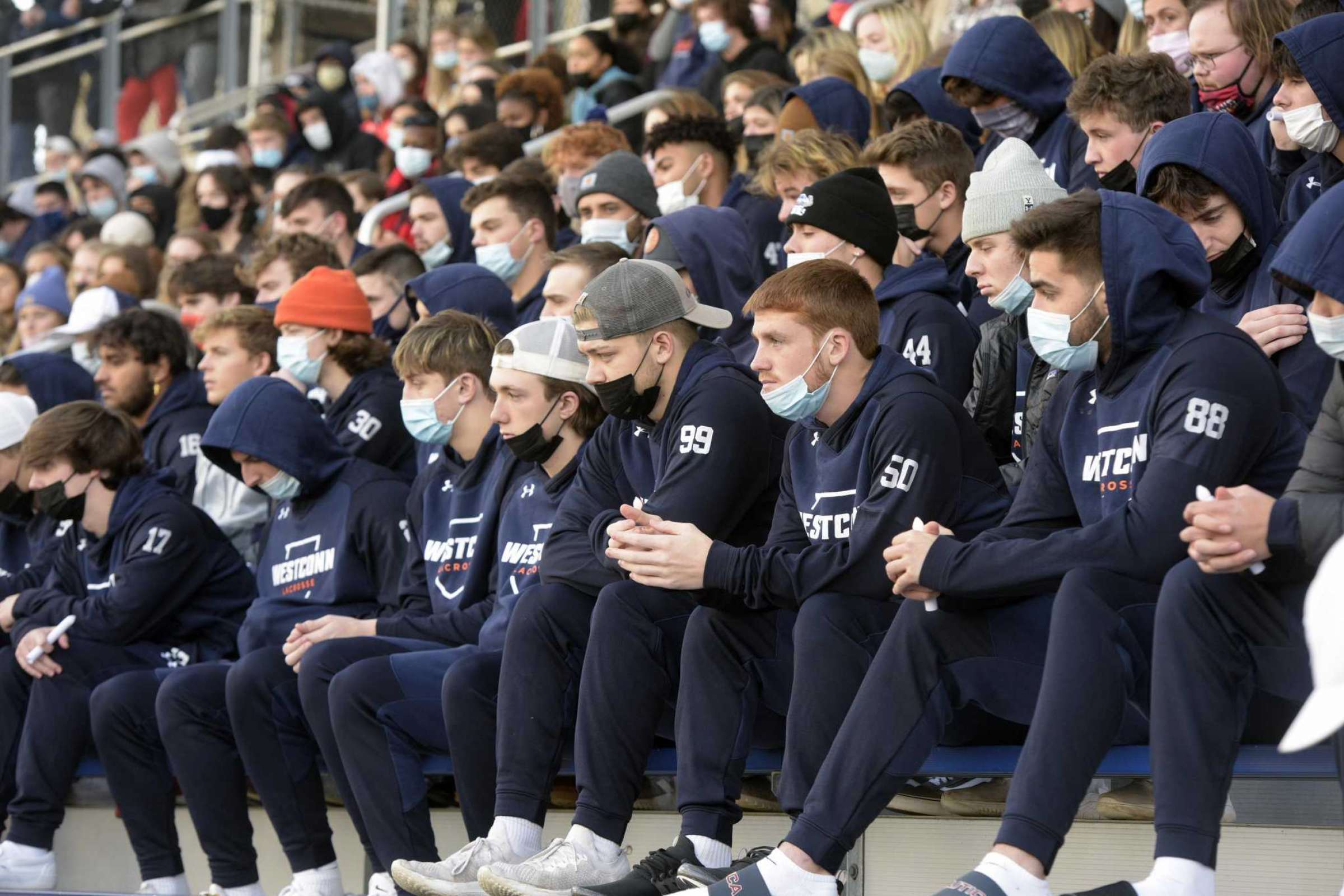 Tyler would want us all to remember him with a smile, sharing memories of happy times with love in our hearts. He wore a cross with a verse from Philippians 4:13 around his neck and on his helmet: "I can do all things through Christ who strengthens me." Tyler would want us to remember and honor him by living our lives in love as he would. He would want us to follow our dreams and most importantly to remember him with a smile, not tears. To say we were proud of him is an understatement… a day didn't go by that we weren't proud. TyTy, Mambo, TG, Big Red: we hope you are having as much enjoyment up there, playing the game you love, as you did here. We will love you forever.